Sunday, June 14, 2009
Gosh where has the season gone??? Only 3 games left and the Southline Mets are currently 9-1! It's been an awesome season so far...and Josh is doing great! His batting average is .750, 15 runs and 7 RBI's. The Mets clinched 1st place in their division on Saturday with a win over the Yankees and they only need to win 2 out of the remaining 3 games to get 1st place overall.
Saturday's game vs. the Yankees was huge! Both teams sitting at the top of their divisions...was nice to get the win. Since they won the division it was ice cream night (coach's treat)! They boys were super excited...about the ice cream (haha)!
GO METS!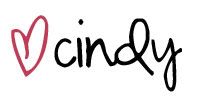 Posted by

CindyB
at 12:09 PM
0 comments