We started off the weekend on Saturday with...
GAME 2:
Cardinals 11
vs.
A's 10
What a nail-biter!!! Cardinals were up 11 to 6 when the they took the field in the bottom of the 6th. A's scored 4 more runs and their 10th and final batter was up with the bases loaded. He struck out (thank goodness) and the Cardinals won!
Sunday was Kayla's 1st Communion...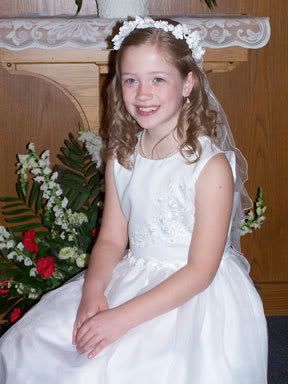 I am completely biased, but she was the most beautiful one there. The weather was glorious...we couldn't have ordered a better day. The mass was perfect and everyone enjoyed the party after. We held her reception at Elma Meadows which was nice since all the kids could run and play. Kayla was so patient and waited for most of guests to arrive before changing herself. The day ended at dusk and we all slept like rocks Sunday night.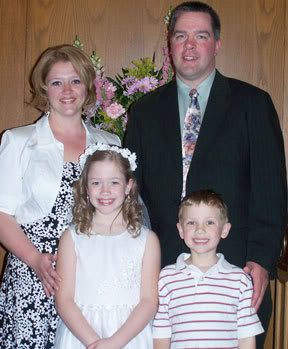 The family :)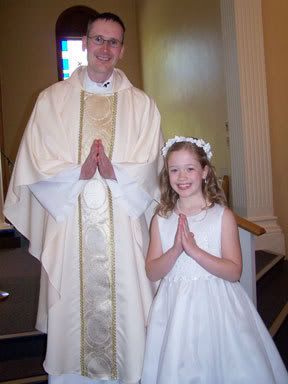 Kayla and Father Dave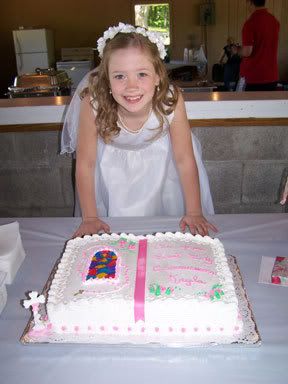 Kayla and her cake (nice job Mom!)
Monday was the Southline Little League Memorial Day Parade...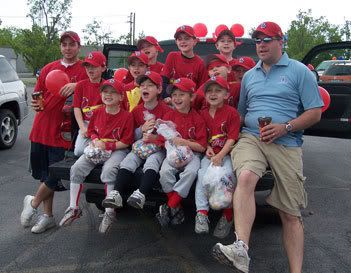 The Cardinals all met early and helped decorate the truck (thanks Mark!)...the kids had their candy ready and had a blast cheering and throwing candy to the onlookers. A few of us parents kept up a nice pace behind the truck and got a nice walk out of the deal!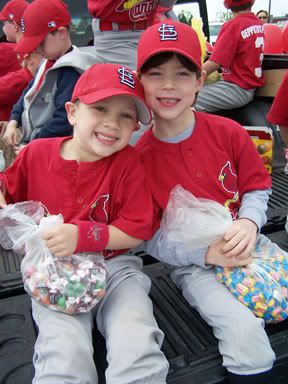 Josh and Peter
Then just as the kids were crashing from all the sugar they consumed...we had to play...
GAME 3:
Cardinals 0
vs.
Cubs 6
UGH! The Cubs handed the kids their first loss. They really only played 2 bad innings...3 runs the Cubs scored in the 1st and 3 in the 2nd. The Cards defense picked up and they shut them out for the rest of the game...damage was done though. Our bats just weren't connecting and we couldn't get on the board. This was a good learn for the boys though, and a small dose of reality :) We face the Tigers on Saturday...say a little prayer!