GAME 11:
Cardinals 19
vs.
Phillies 9
The last game of the regular season was Saturday...well, technically they still have one more rain date with the Angels, but since the playoffs started tonight and the game wouldn't make any difference in the standings they let it go. So, 10-1-0 on the season...not too shabby, eh? Next is the playoffs...I'll be in Florida with Kayla so I'll have to update you when I get back.
Sunday was the team's day at the Bisons Game where they played the Scranton Yankeees and won 5-3. The weather was a little crappy and we had about a 45 minute rain delay...but the "die hards" stayed and the kids got to run the bases after the game.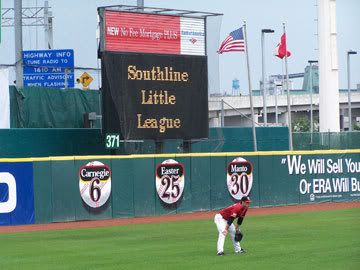 The welcome board with the League's name :)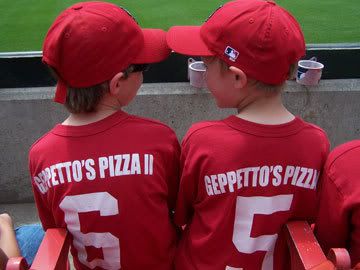 Two peas in a pod...Josh and his buddy Peter.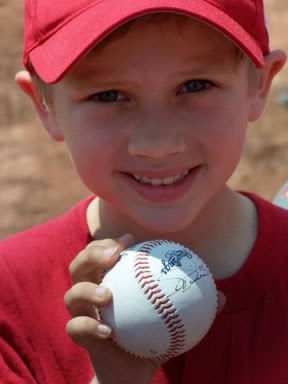 Josh got a ball during warm ups and had it signed by Yankees pitcher Scott Strickland.
Running the bases...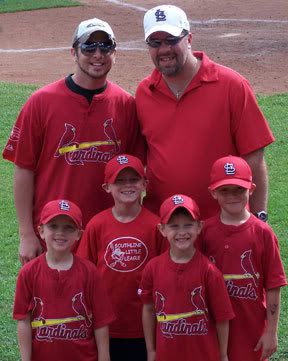 The small group that made it to the end of the game.