We had a great time in Cleveland, OH last weekend. We went there for the
Tremaine Dance Convention and Competition
that Kayla was in. We went early Friday so we could get some swimming and relaxing in before the whirlwind began Saturday morning. Classes began at 8:30am and she danced until 4:00pm. Saturday night was the competition and Sunday began bright and early with scholarship auditions at 8:00am and classes until 2:00pm. Then we enjoyed the faculty show and hit the road. WHEW!
Competition went excellently and both of Kayla's dances took first place which earned them a spot to compete in the National Finals in Orlando, FL in July...so guess where we're headed??? LOL
It was an exhausting weekend, but well worth it! I even got to take a class :) Lori talked me into taking Doug Caldwell's class on Sunday...and even though it was totally over my head (ummm, my last convention was like 18 years ago! YIKES!) it was something I am so glad that I did. I would have never even thought of attempting a dance class (especially Doug's!) a year ago. I think it says a lot about how far I've come this past year, about the weight I've lost, and my lifestyle change ~ I am living again! I was so thrilled to be able to share that with my sister. I am certain that this was an even bigger thrill for my Mom since she was there to see her two daughters dance together again. It was an emotional moment for all of us, but a memory that will continue to motivate me and that I will carry with me forever.
Ok...now I am going to bombard you with some photos from the weekend! Enjoy!
Ballet Class
Tap Instructor, Nick Drago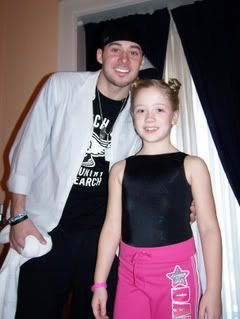 Hip-Hop Instructor, Marty Dew
Hi De Ho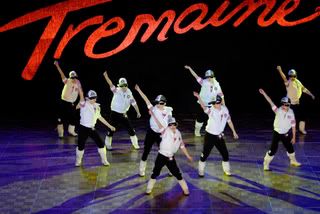 Low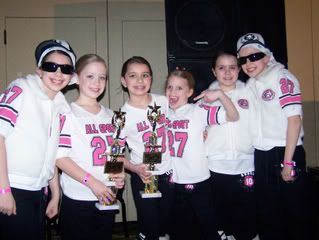 The girls and their trophies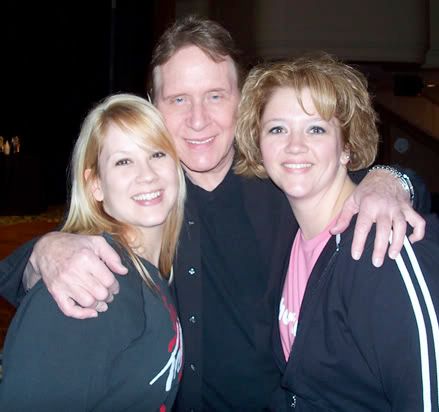 Me, Lori and the Man himself, Joe Tremaine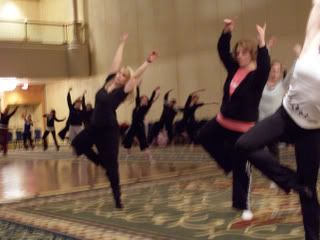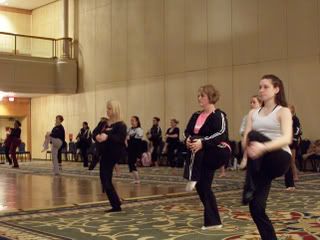 Doug's Lyrical Class
Me and Lori with Doug Caldwell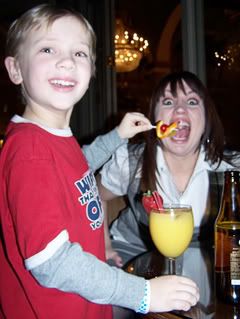 Josh and Denise getting crazy at the bar with his OJ on the rocks!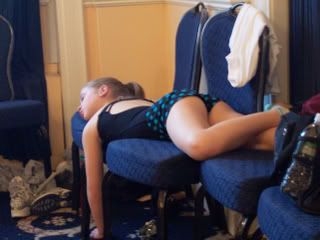 Positively POOPED! Dreamin of July...