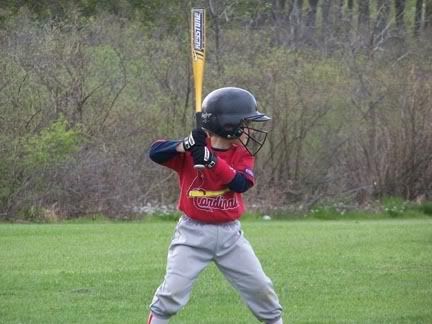 To get the kids some "real game" practice in, Tim arranged an exhibition game with the Phillies this past Tuesday. We were minus a diamond and a pitching machine...but we had decent weather and the kids learned some good lessons.
Despite the good form by Josh, he didn't manage to get a hit...did a lot of swinging, but never connected. Oh well, that's what practice is for!
Coach Tim pitching and Josh at the pitcher position.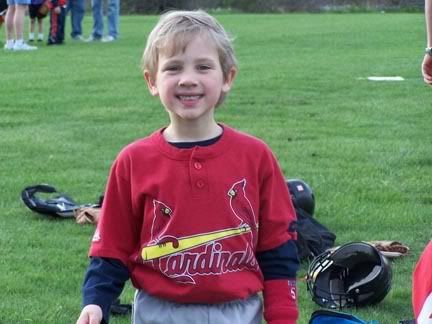 Josh in his happy spot :) Man he lives for baseball season!
For the record...the Cardinals did win 3-0 so technically they're undefeated (hehehe)