GAME 1:
Cardinals 8
vs.
Yankees 3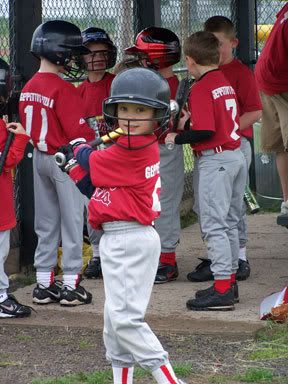 The weather committee came through and opening day was a success! The rain seemed to stop just before game time and as the teams were shaking hands at the end the rain drops returned.
The boys did an awesome job and defense was the difference. The first couple innings were a bit nerve-wracking, but our team really opened it up in the 5th. Ahhh, this is much more exciting than tee-ball. The boys are really playing like a team out there and I have a feeling it's going to be a great year!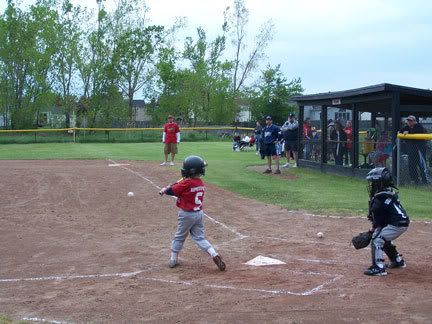 One of Josh's hits :)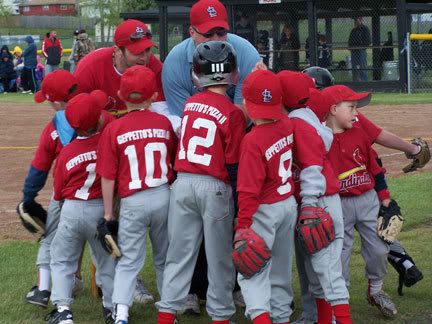 Gooooo Cardinals!