It's been a while since I posted a layout that I've done. This one just came together and the quote just describes pretty much how I've been feeling lately. Not too often when you're really, truly feeling good about yourself...so, I'm indulging! Thanks for looking!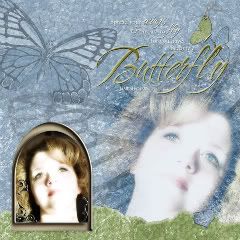 The quote is from Mariah Carey's song "Butterfly"
"Spread your wings & prepare to fly
for you have become a Butterfly"
Image is clickable to my gallery to see a larger view.
This layout uses the gorgeous
Butterfly Crystals by Kathryn Estry