After an entire Sunday full of baseball (3 games, 18 innings worth!), coach Paul invited the entire tournament team over for a little "end of the season" party. AND...guess what the boys wind up doing?!?! Yep...you guessed it...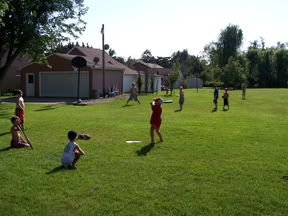 They played MORE baseball!!! Ha Ha!!! Boys will be boys, eh?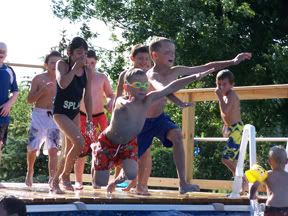 They got crazy in the pool too! Fun Times!
Congrats Southline 8+under Tourney Team on an awesome season! Looking forward to next year :)