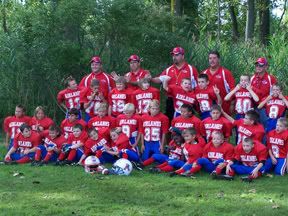 Today was the Destroyers first game of the season and picture day!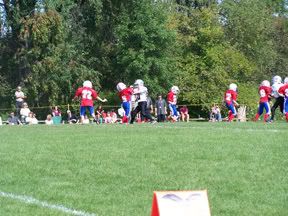 The boys played Holland today and won 18-7. Josh spent the day at safety on defense and played end on offense. He didn't play much offense but he had an awesome tackle at safety taking on a kid twice his size. He got high fives from all the coaches...we were pretty impressed too :)
Great game Holland and WAY TO GO DESTROYERS!