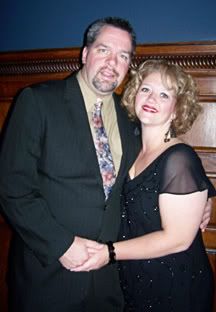 Steppin' Out with My Baby...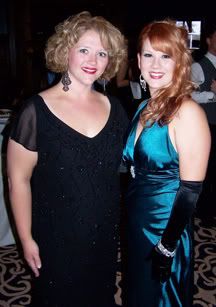 Meg Ryan and Jessica Rabbit! (hehe)
Well this was certainly an Anniversary Party like no other...much like their wedding was 15 years ago, Denise and Gino do everything "full out!". The soiree took place at the gorgeous
Mansion on Delaware
and we were greeted by adoring fans and paparazzi. Everyone was dressed to impress and we all got the red carpet treatment.
Dancing to "It Had to be You" ~ D&G's first dance at their wedding.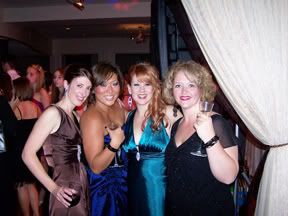 The Girlz ~ Ellen, Faith, Lori & Me
Festive Desserts :) Yes, I take pictures of food!
The evening was filled with amazing food, wonderful champagne (which I had WAY too much of), and the best entertainment. Some the kids from the studio performed some their show stopping routines from the recital this year. Even the adult's joined in and busted out the hip-hop routine we just learned, although I'm certain it was after a few too many cocktails and it showed :) And what D&G event wouldn't be complete without a full rendition of "Thriller!" Fun times!!!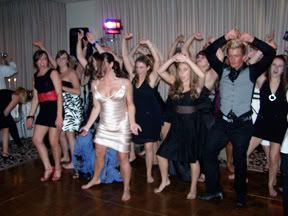 'Cause this is Thriller!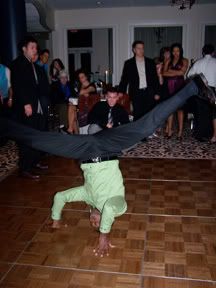 It's not a party until someone starts dancing on their head!
Thanks Denise & Gino for an amazing evening, and may you have many more wonderful years together.