I think everyone, no matter which candidate you voted for, is experiencing mixed feelings about this election. I am proud to be an American and proud to be a part of the generation that looked past skin color to elect a leader. I am hopeful that a new direction will lead us to a stronger future. It saddens me that the diversity and fear generated by the media has left so many terrified of this outcome. But, I am optimistic that we will come together as a country, respect and support our new President, and work together to make the changes we need to. It's going to take time, and not all of it will be possible. I hope he will get a full 8 years to make good on his promises...because he has a lot of work to bring us out of the damage done in the last years!
(off my soapbox) =)
And now for more pics from Halloween...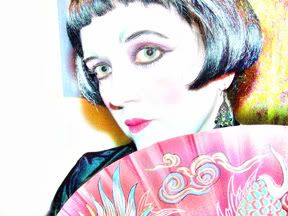 Me as a Geisha
Geisha Girl and Disco King!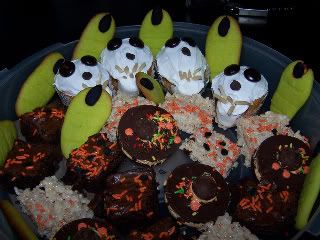 The TREATS!
Kat Von D and Ami James
Lori, Dad, Mom and Me!