WOW...I can't believe this is our 10th challenge!
Our next challenge was up at
Inspiration Lane
This is an INTERSECTION challenge, so both team members had to work on a single layout!
Theme: What inspires your inner artist?
Kim and I had the same feeling so we chose our kids. My kids inspire me everyday to simply be a better person. Our layout had to include 2 photos - 1 photo from each of us - that shows what inspires us.
Here is what we came up with: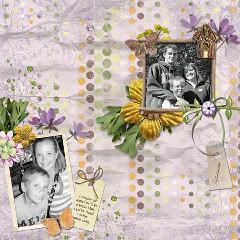 Image above is clickable for a bigger look and full credits.