Our next stop on our journey was to
Oscraps
The first part of our challenge was to look at the color wheel and each team member had to scrap in opposing colors...
The next part of the challenge was to gain our inspiration from this quote:
"Creativity is inventing, experimenting, growing, taking risks, breaking rules, making mistakes, and having fun." - Mary Lou Cook
I LOVE this quote and I decided to just use it outright in my LO...Kim however chose a different approach...either way I think they both turned out awesome!
Here is mine: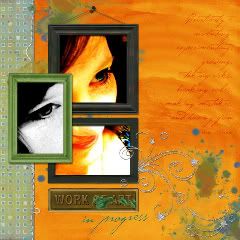 Here is Kim's: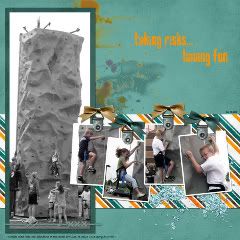 Images above are clickable for a bigger look and full credits.