Took a trip to Pittsburgh, PA this past weekend which was my home in college from 1990-1992. We went there for Joshua's 6th Birthday weekend and for the season ending baseball games between the Pittsburgh Pirates and the St. Louis Cardinals. We had an awesome time both at the games, swimming at the hotel, visiting all my old apartments, favorite eating establishments, and workplaces. The kids we're very compliant and patient with all of the wandering around the city we did looking for points of interest. It's been about 13 years since I've been there and so much has changed (for the better!) and I was happy that some things have remained the same. The city seems to have been revitalized...more shops and eateries. The addition of PNC Park and Heinz Field (replacing Three Rivers Stadium) was definitely a bright spot.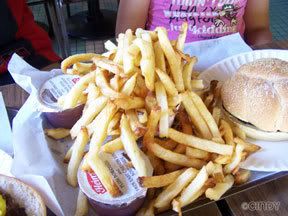 We visited "The O" in Oakland by Pitt University for lunch and had a steak sub and a small (yes, that is a small!!!) order of fries...it was as good and greasy as we remember. Then we were off to Shady Side and my 2nd apartment where I lived with Brenda on Alder Place. Other than being a bit older, and a bit more run down...it still as I remember it. Our excursion took us to Squirrel Hill next and my old apartment on Forward Avenue. We got to drive down Murray and see all the other places I frequented like Napoli's Pizza, Eat 'n Park and The Manor Theater.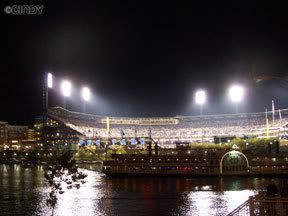 The baseball games were amazing and we were able to go early for warm-ups and batting practice. Joshua (and Tim too!) loved getting up close to those guys. The kids were kind of hoping for autographs, but unfortunately the "autograph hounds" ruin it for the little guys. Some of the rookies signed, but the big guns like Pujols and Eckstein couldn't. The Cards took both games that weekend (7-4 on Saturday and 6-5 on Sunday) and we couldn't have ordered better weather...so we all had a great time!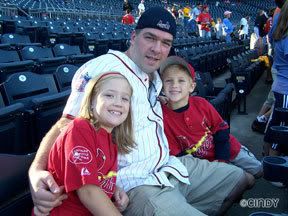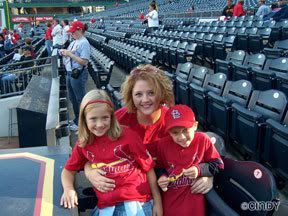 We ended our little weekender with dinner at the Spaghetti Warehouse in the Market District...YUM! We soooo miss ours here in Buffalo and the food (and sourdough bread) was just as good as it used to be. We got a Birthday cake for Josh and the waitresses sang to him...the perfect ending to the perfect weekend.