Our second stop in ASDR5 was to
Digital Scrapbook Artisan Guild
which was a "Fast Forward" Challenge...the first team to complete this challenge has the option of SKIPPING next week's challenge if they choose! That won't be us...but I never wanted to skip any of the challenges anyhow :-)
DSAG left us a Recipe/Challenge:
Theme: 5 things I LOVE about...
Title: use a combination of 5 fonts and/or alphas
Photos: use 5 photos, one of the photos must have the number 5 in it!
Use 5 different elements of the same type
Season to taste: add ingredients from your digital pantry to make this layout your own!
Here is my LO: (can you tell winter is getting loooong around here)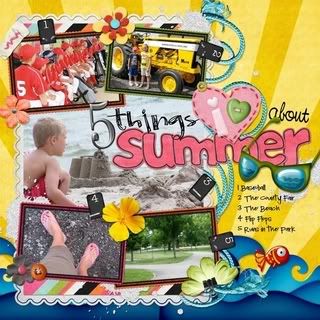 And Kim's: (I hafta say, I looooove her #2 photo...who wouldn't?!?)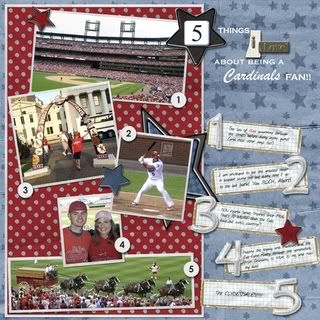 Images above are clickable for full credits (I hope)...they were pretty extensive! Next challenge will be posted Sunday...stay tuned!